The artist Nathalie Kho shared some insights and secrets on her work on the illustrations for the book The Devil From Pere Lachaise by Olga de Benoist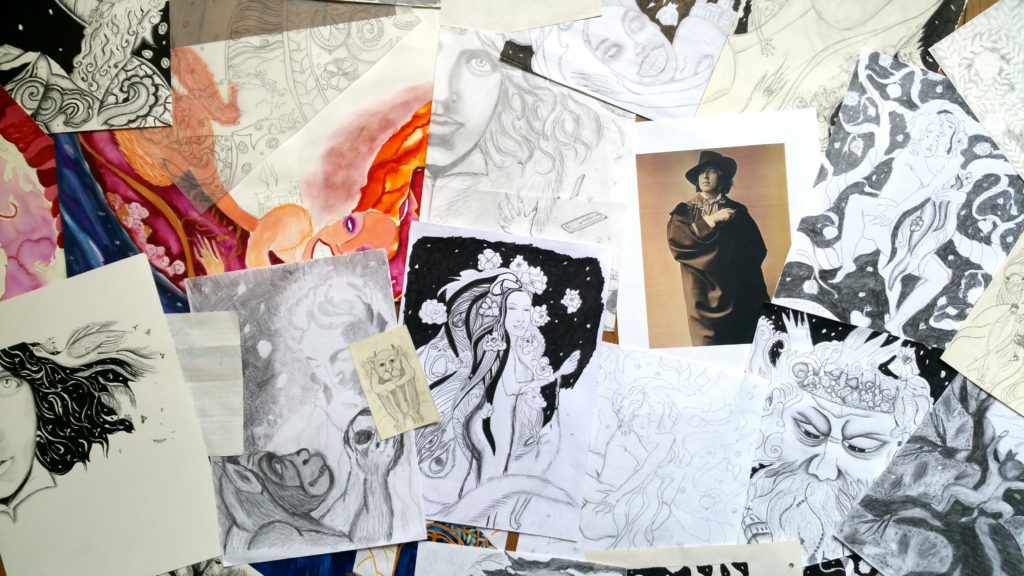 "Why don't you draw The Devil! " – Olya said to me. "Ok" I replied, and then began to wonder what I was getting myself into.
In my mind this tale was as mysterious and murky as a December midnight, when it actually came into being, at first as a short story.
I remember those evening very well. Olga spiced it up with the light of the dangerous and stupefying Moon, the taste, star-spangled centuries, and the dazzling flash of a comet ripping through the womb of the Milky Way. Candles were lit. We drank rosé and the tale came alive before our eyes.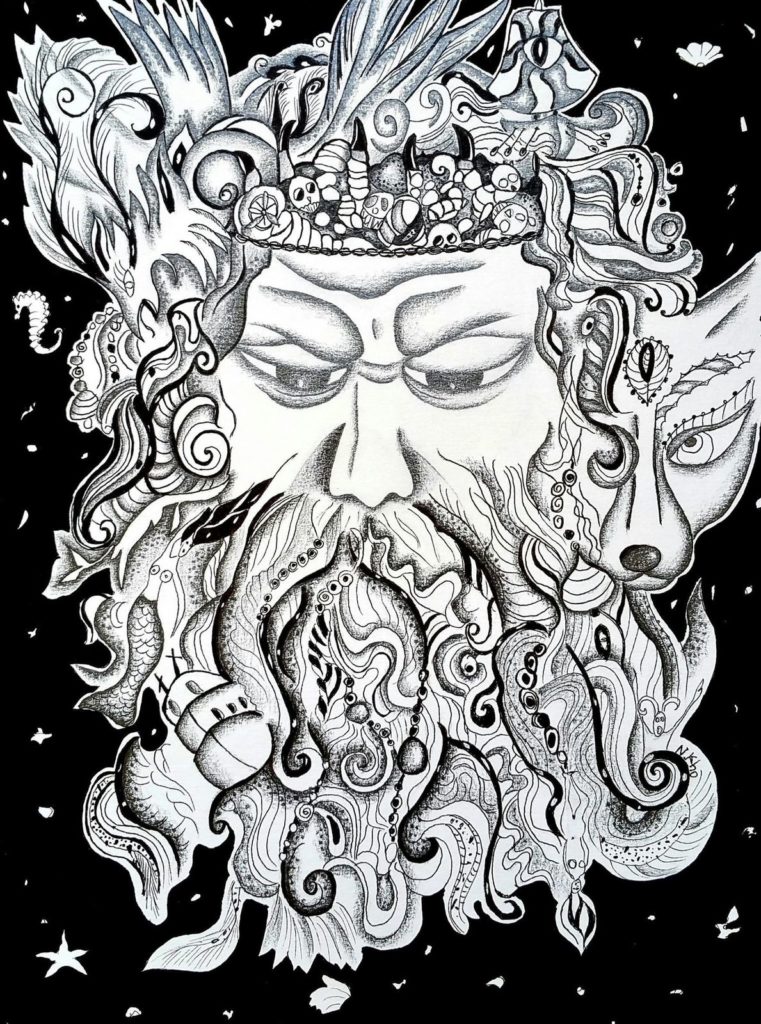 "Well, how do you draw it all? – I asked myself. – Those diamonds of stars flowing into a bloody bud, trapped in the Devil's chest like a cage. Finally, that statue. Everything must be in colour!". In short, one thing was conceived, but a year and a half later, a very different thing came into view. "I said to myself, agonising with imperfection, like the main character in the story, with the impossibility to attain my Beautiful Statue. And I remade, redid, reshaped… I have to tell you that I am not a Professional Artist. I am a professional Life Decorator! So I give up my artistic kitchen easily and without embarrassment – the most important thing is that it was delicious and had a lot of ornaments!
Anyway, first up was "Sabbath" and since I am often told that my drawings resemble motifs of Marc Chagall (I always agree, it's an unheard-of compliment to me, why wouldn't I agree) This time I decided to take advantage of it and told myself that, this time, let Chagall really inspire me. So I went to the Opera to declare my love for the famous plafond once again. And then Notre Dame appeared on the witch's shoulder and I burned it. The most amazing thing was that afterwards our Beautiful Lady really burned… That's how it happens.
And then there were Gustav Klimt and Egon Schille. I fell in love with the former forever and irrevocably when I saw the originals of his paintings in the Vienna Belvedere. I found a copy of the latter in a time-blackened frame at a flea market in Saint-Maurice. To make a tasty illustration about Jim and the Shaggy Witch, I "stole" the ornament from Gustav Klimt and the loving couple from Egon Schille and added apples of paradise and ink sauce. That's how Hommage à Egon Schiele came about.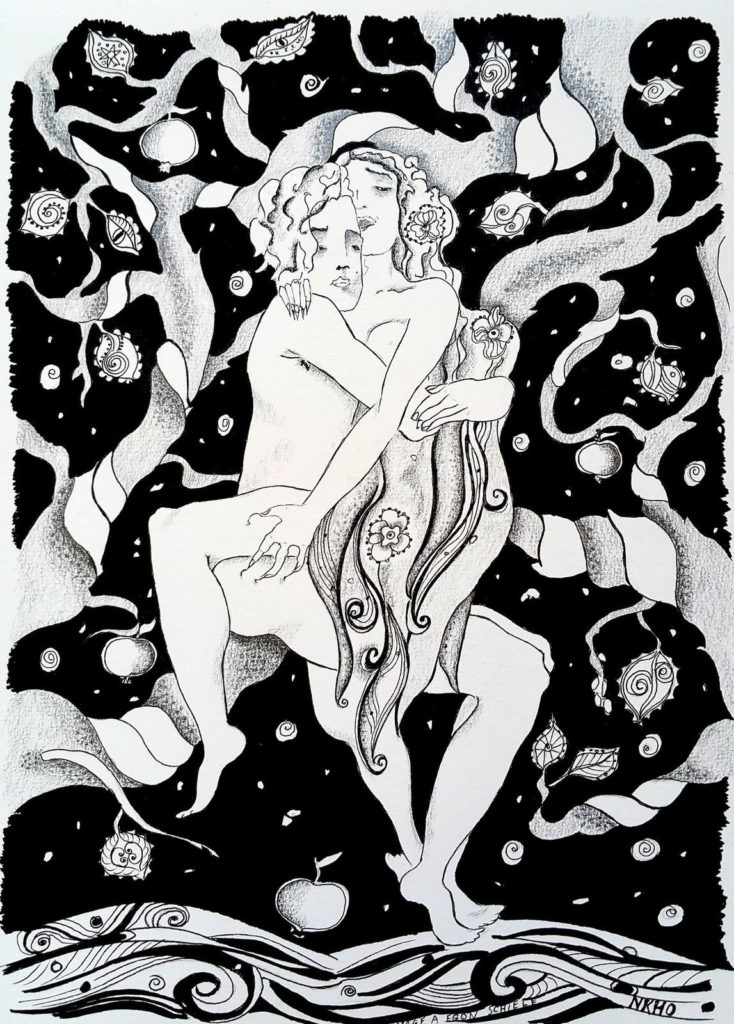 The sad dandy Oscar came along completely by accident. It was a dessert I had absolutely no intention of drawing. Rereading A Tale of Soul and The Portrait of Dorian Gray, I spent two months sketching Oscar flaunting a beautiful and mind-blowing feathered costume. But in the end all that was left was the head. Or rather, half a head. And that became the cover.
And the illustration "Stargazer" completes the menu of my "favorites". This time I couldn't resist and made my favorite recipe with Central Asian ornaments and gems!
Oh yes, also Jim. Jim was very stroppy. His figure wandered from sketch to sketch dancing, waving a wine bottle with monograms of bones, or a skull goblet, but it all seemed wrong. Jim's whole mystery to me was his gaze. Black and bottomless.
In the book you'll also see the Fishman and the Devil himself, the Moon and the Statue, but I won't reveal those recipes, so you'll have the chance to invent the stories behind them yourself!
Your Natasha Kho